Track
your truck
Real time online tracking.

Oops! There's something wrong.
International Border Solutions, Inc.
Sorry for the inconvenience.
We are sorry, the page you are trying to access is either under maintenance or under construction. Please try again and/or contact the Webmaster.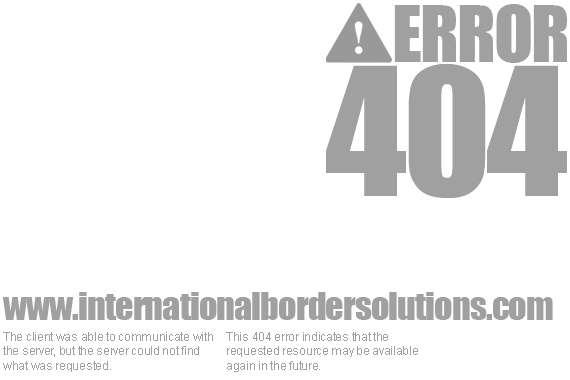 Latest News
January 13, 2012
Strengthening U.S. market finally...
www.star96.ca
OTTAWA - Improving economic conditions south of the border helped Canada return to a robust trade surplus in November, as exports in the auto and energy sectors rebounded stro...
January 13, 2012
U.S. Trade Deficit Widens Beyond ...
www.bloomberg.com
The U.S. trade deficit widened more than forecast in November as American exports declined and companies stepped up imports of crude oil and automobiles. The gap expanded 10....
January 13, 2012
U.S. December Import and Export P...
www.bls.gov
U.S. import prices edged down 0.1 percent in December, the U.S. Bureau of Labor Statistics reported today, after rising 0.8 percent the previous month. In December, declining ...